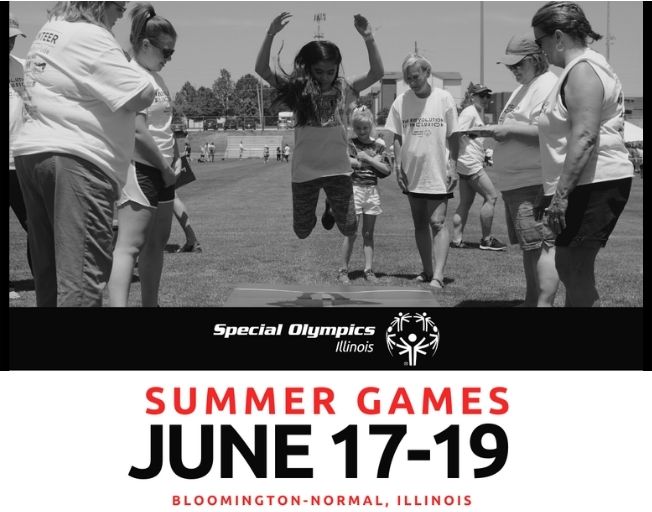 Special Olympics Illinois Summer Games are back in person this year in Bloomington-Normal on June 17th-19th!
Summer Games is a three-day event which includes 4,000 athletes, 60 unified partners, 1,750 coaches, and 2,500 volunteers – all right here in Bloomington-Normal for athletes to compete in the championship level for a variety of sports.
Other activities will include an Opening Ceremony featuring the Law Enforcement Torch Run Final Leg, a variety of Healthy Athlete initiatives, an Olympic Town offering interactive activities, and a Victory Dance held in Uptown Normal.
Special Olympics Illinois continues to search for volunteers to help during the three-day event. If you're interested in volunteering, you can find more information HERE.
The SOILL Summer Games have been hosted at Illinois State University since 1977 and as the event has grown, additional venues have been added. This year, a number of events will take place at Kingsley Junior High School and Normal Community High School in addition to ISU.
Click Here to find full details on how you can get involved, support the athletes, and enjoy the weekend!