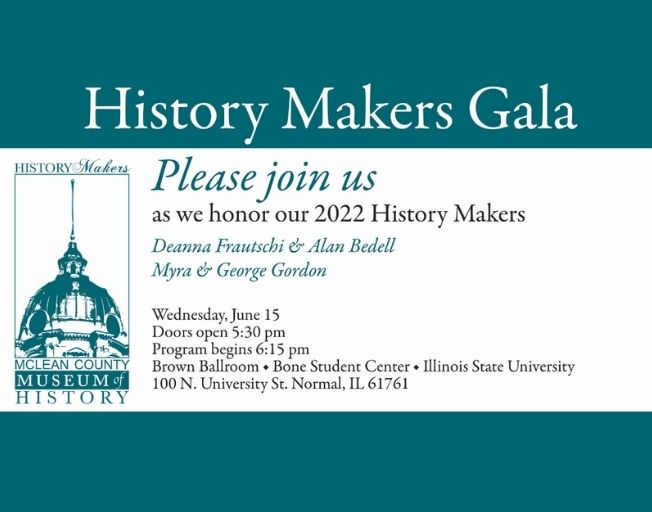 Join the McLean County Museum of History for the celebration of the 2022 History Makers during the gala on June 15th.
Annual History Makers Gala
Wednesday, June 15th at 6:15pm
Brown Ballroom inside ISU's Bone Student Center
Each year, the History Makers Gala recognizes long-standing residents whose outstanding, life-long contributions of time and talents have helped to make McLean County a better place to live. The honorees for the 2022 History Makers Gala include Deanna Frautschi and Alan Bedell, and Myra and George Gordon.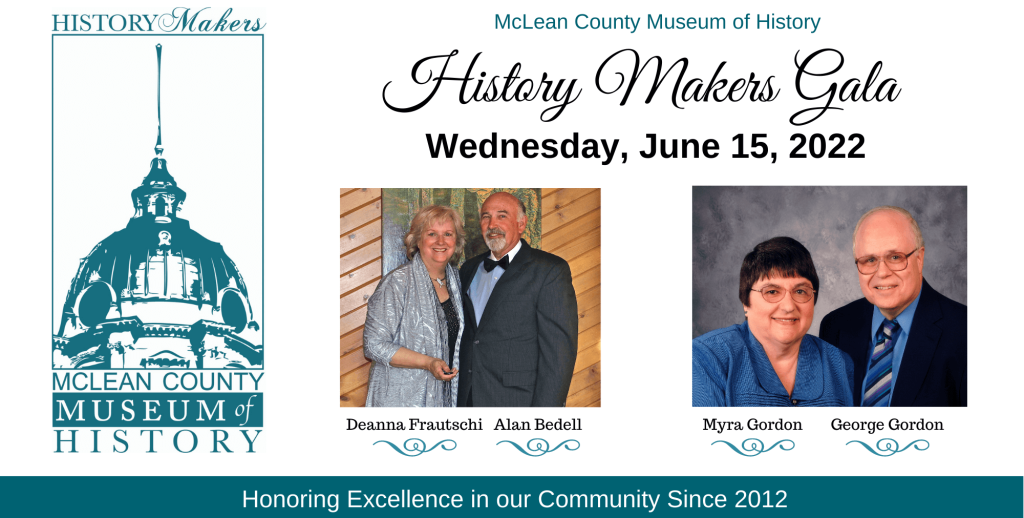 Tickets for the 2022 Gala are on sale now! Reservations can be made through June 3rd by CLICKING HERE, at the museum in Downtown Bloomington, or by calling 309-827-0428.
Find complete details here: https://www.mchistory.org/history-makers-gala