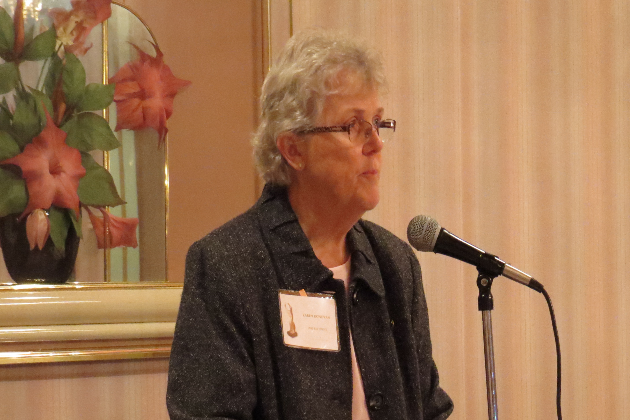 By Cynthia Grau/WJEZ News
The Pontiac Area Chamber of Commerce held its annual ATHENA award luncheon Wednesday, honoring Karen Donovan, executive director of Futures Unlimited.
Speaking after lunch included Pontiac Area Chamber of Commerce Executive Director Mindi Terrell and featured speaker Jenny Steffens, physician assistant – certified for OSF Medical Group in Chatsworth.
Donovan also spoke to the crowd and gave her insight how teamwork helps make the ship run smoothly.
"There's a lot of collaboration and it's ok to depend on other people and get support from other people. You can't do it all by yourself," Donovan said.