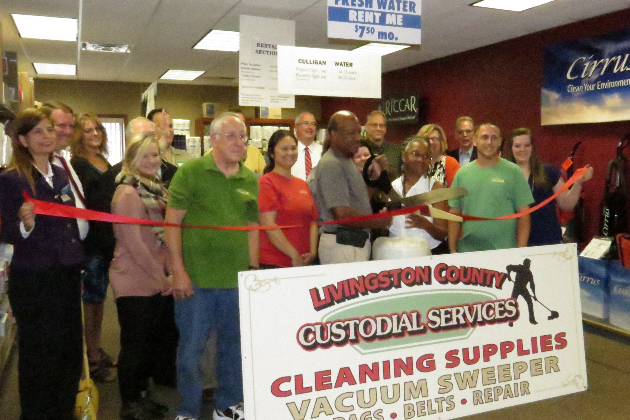 By Cynthia Grau/WJEZ News
The Pontiac Area Chamber of Commerce held a ribbon cutting ceremony for the grand reopening for Weathersby's Livingston County Custodial Services Wednesday at 320 W. Howard Street.
Owners Oscar and Eileen Weathersby have owned the business for nine years and said they decided to move to a larger location to better serve their customers.
"We can actually better serve the community. Before, we were in a smaller space just two blocks west of here, but we are now in a better location. You talk about location, location, location, and people that didn't even know we were in business know since we've moved here, because of the signage and everything else, that we are actually here, so we are excited," Oscar Weathersby said.
For more information, visit their website at wetaskresources.com.