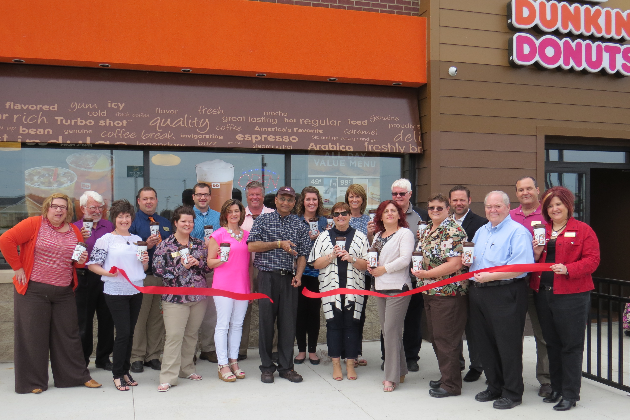 By Cynthia Grau/WJEZ News
Pontiac's Dunkin Donuts had its official Pontiac Area Chamber of Commerce ribbon cutting Wednesday morning.
The establishment opened in the middle of December and has since had successful businesss Sam Patel, owner and manager of the store, said. Patel said he's looking forward to seeing long lines for food and coffee all hours of the day.
"We are pretty excited about this. We are happy the town people actually know about it and this will help us as a local business, too," Patel said of the ribbon cutting.
Dunkin Donuts is located at 1826 West Reynolds Street.