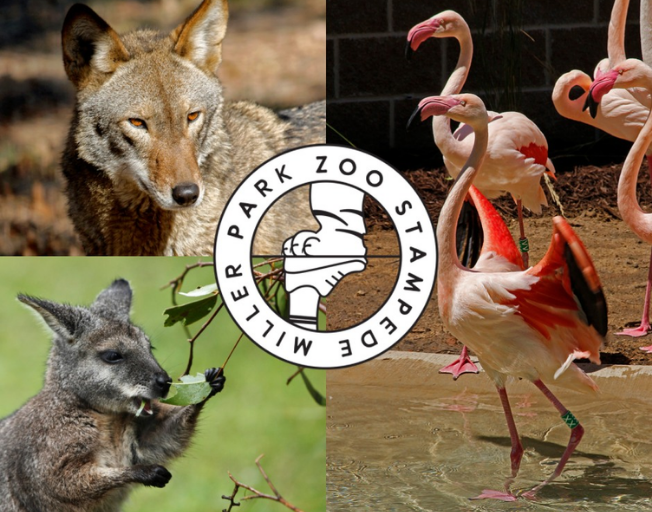 Whether you run at the speed of a tiger or a tortoise, you're invited to run with the pack at the Miller Park Zoo Stampede!
The Miller Park Zoological Society (MPZS) invites you to sign up for the 2022 Zoo Stampede which offers a race to suit everyone. With options including the 5k run, 3k walk, or the Fun Run (1/4 mile for children 10 and under) – you're sure to find something to participate in!
Miller Park Zoo Stampede
Miller Park in Bloomington
Saturday, March 5, 2022
The race course winds through Miller Park, the surrounding neighborhood and through the Zoo to see some animals!
New in 2022 – a certified 5k course!
Register in advance on the Miller Park Zoological Society's website here.
You can also find more information on the Run Sign Up page here.
Stick around following the race for refreshments and the awards ceremony!