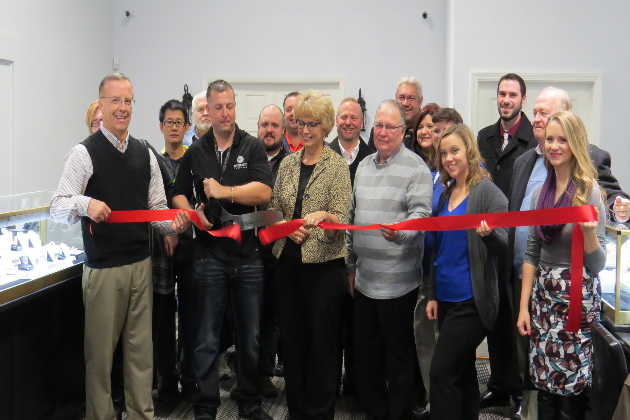 By Cynthia Grau/WJEZ News
The Pontiac Area Chamber of Commerce held a ribbon cutting for the grand opening of Hustedt Jewelry Thursday.
Owner Kevin Hustedt shared his enthusiasm about the business expanding to Pontiac to accompany its original location in Gibson City.
"We are in Pontiac now and we are super excited to be here. We think we're a great fit for the community. We bring a wide range of options available to people, from your classic diamonds to solitaires to your vintage engagement rings. One thing the community will notice is we differ from other jewelry stores. We have two master goldsmiths on staff, so they'll be able to come here and get their repairs done by either my father or myself. We have over 50 years combined experience working on the bench. We also have graduate gemologists on staff, so if they need insurance appraisals or anything like that, that can be done here, as well," Hustedt said.
Hustedt Jewelry is located at 218 North Main Street in Pontiac.