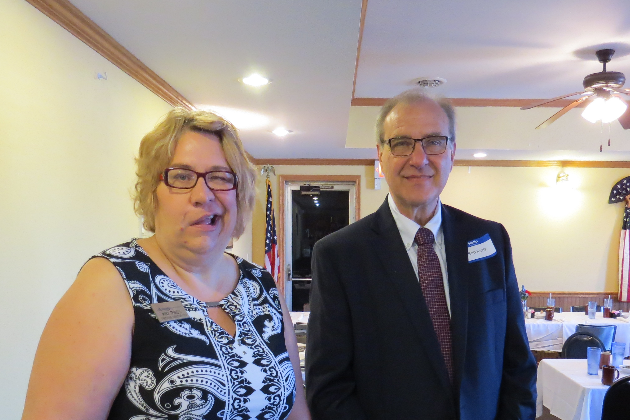 By Cynthia Grau
The Pontiac Area Chamber of Commerce held its Issues and Eggs Wednesday morning, welcoming Pontiac City Administrator Bob Karls at its guest speaker.
Karls addressed the State of the City, including the pros and cons of what is happening. While some of the cons included unresolved pension issues within the city, Karls added the pros, including the new business and recreation additions to the city.
"We highlighted the Caterpillar announcement of adding 160 jobs. That's huge. We couldn't get into all of them, but a lot of our business and industry are doing some really incredible things that really provide strength to our community. On the quality of life side, we have a new band shell, Humiston Trust is putting a new water park in Humiston Riverside Park, we've got the Eagle Theater, downtown has never looked better and tourism is really strong with more and more people coming to our community. There's just a lot of positive things happening," Karls said.