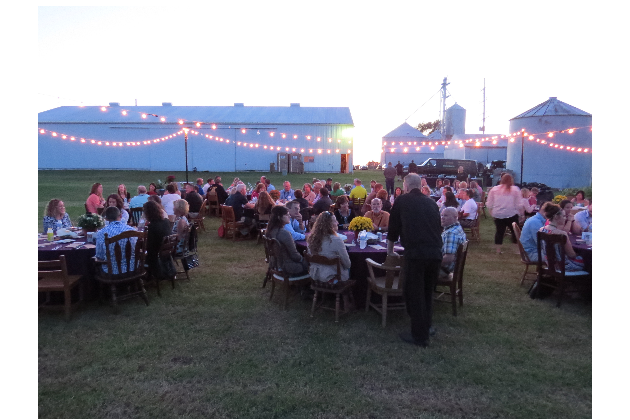 By Cynthia Grau/WJEZ News
The Illinois Harvest Dinner attracted farmers from around the state to an outdoor gathering north of Pontiac last night.
Katie Pratt, who organized the event with Pontiac's Mary Faber, said about 100 people attending the event to spread the word about bringing farmed goods to the table.
"The Illinois Harvest Dinner was all about bringing the farm food conversation literally to the farm. We have food influencers, doctors, nutritionists, dietitians and other community leaders sitting at tables with farmers to talk about farming and food," said Pratt.
Pratt said she was grateful for the turnout and thanked the Illinois Agri-Women for partnering with them, along with all the supporters that pitched in to make the event happen.