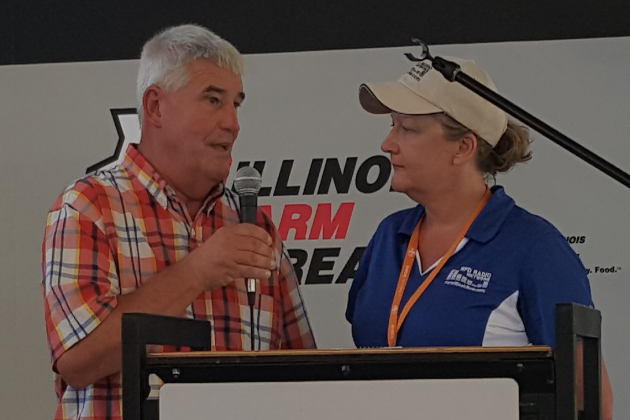 By Cynthia Grau/WJEZ News
A Fairbury man was one of the people honored during the State Fair as an Illinoian of the day.
Tom Schahrer was recognized during the fair's Veterans Day for all the work he's done. Among his activities has been serving as the Livingston County 4-H Fair President for 20 years after his involvement with the Fairbury Fair while growing up.
Schahrer is currently an Illinois Association of Agricultural Fairs Board member, serving as the banquet chair for the state convention in January.