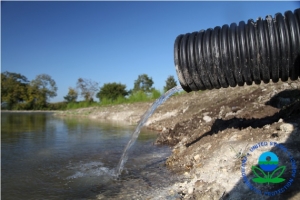 By Haley Kosik/WJEZ News
Farm groups claim new federal rules on protecting small streams and wetlands from pollution go too far, but environmental advocates say agriculture won't be affected.
The rule issued by the Environmental Protection Agency is supposed to clarify which type of waterways are protected under the Clean Water Act, extending protections to waters with direct and significant connections to already protected bodies.
In a statement, the Illinois Farm Bureau claims this will lead to farmers getting sued for doing things like applying fertilizer and controlling weeds.
Ally Fields, clean water advocate for Environment Illinois, said, "That's not true, all the existing exemptions for agriculture in the Clean Water Act still apply.
"I think the Environmental Protection Agency has done a very good job getting out and consulting stakeholders about whats important to them, and making sure that this bill is as clear as possible," said Fields.
The rule doesn't create any new permitting requirements for farmers. The only way farmland drainage ditches would fall under the new protections, according to the EPA, is if they function like tributaries and carry pollution downstream.
Several members of the Republican-controlled Congress have indicated they will draft legislation to get the rule withdrawn.