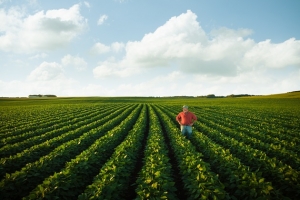 By Haley Kosik/WJEZ News
Illinois farmers made progress in planting soybeans over the last week.
Soybean planting moved up 22 percentage points according to USD Crop Statician Mark Schleusener.
Schleusener said things are cloudy and maybe kind of a little bit damp but producers did manage to get about four days of field work done.
There is still a lot of moisture in the soil, but that is more of a problem father south explained Schleusener.