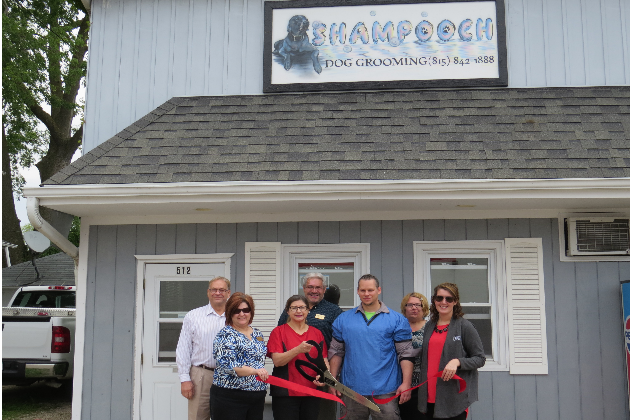 By Cynthia Grau/WJEZ News
The Pontiac Area Chamber of Commerce held a ribbon cutting Wednesday for Shampooch, located at 512 North Locust Street in Pontiac.
Bather/brusher Rocky Harold said they are excited to join the Chamber for a multitude of reasons.
"Right off the bat, you think of recognition and you like to be a part of something, especially a town like Pontiac. You want to make a name and let everyone know you're here, and the Chamber gives us that open door to move forward and launch this business. We kind of want to become a big name here. We're the only storefront," Harold said.
Groomer Tish Hood said they offer de-shedding, cuts and specialty cuts, for both large and small dogs.