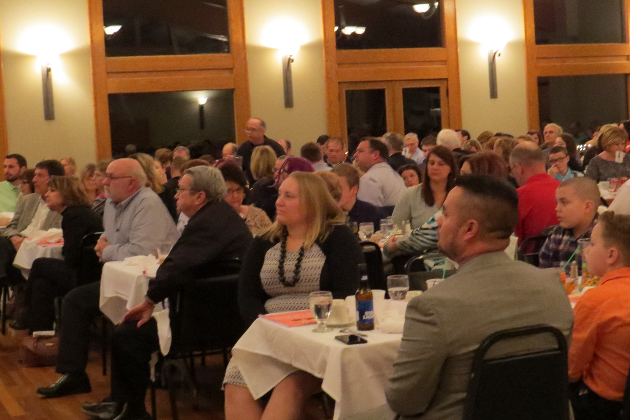 By Cynthia Grau/WJEZ News
The 100th annual Pontiac Area Chamber of Commerce Banquet happened Thursday night, honoring award winners and top students from local schools.
Executive Director Mindi Terrell was pleased with the evening.
"It went really well. I'm so excited. We had a great turnout. The people we who were being honored, really, I think, just deserved the awards that they got and it was just really a lot of fun," Terrell said.
Marlon Eilts was recognized as the Business Person of the Year and Paul Sutter was named the Bill Edwards Agribusiness Person of the Year. Several students from Pontiac Township High School and junior high students from all the PTHS feeder schools were also honored for their academic and extracurricular activities.