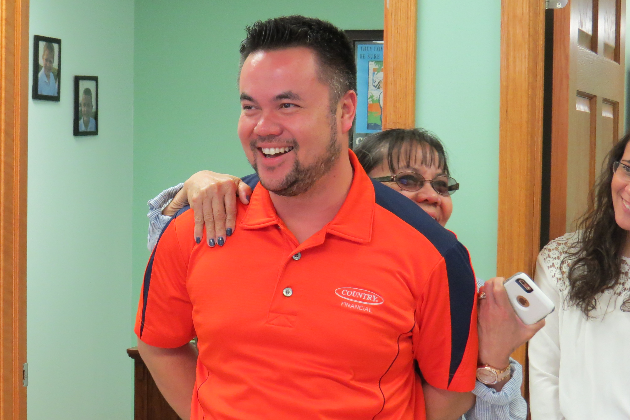 By Cynthia Grau/WJEZ News
The Pontiac Area Chamber of Commerce surprised its Businessperson of the Year Friday afternoon with the announcement he had won.
Marlon Eilts is a representative with Country Financial. He serves on numerous boards throughout the community, including the Boys and Girls Club of Livingston County.
"It's nice to see the people that I love and work with on a regular basis and we're all friends. That's what it's all about. It's nice to be appreciated. I was very, very surprised. Thank you. That's all I can really say," Eilts said.
He will be one of the people honored at the 100th annual Chamber Banquet March 9 at the Pontiac Elks. For reservations, contact the Chamber at 844-5131.