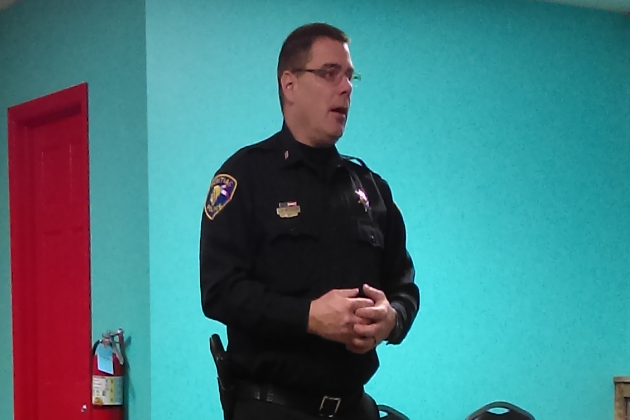 By Cynthia Grau/WJEZ News
The Pontiac Area Chamber of Commerce held its January Issues and Eggs Wednesday morning at Edinger's Filling Station.
Pontiac Police Chief Jim Woolford was the guest speaker of the morning. He touched on the Safe Passage program and the work that is being done to combat drug addiction. Woolford said he appreciates forums like Issues and Eggs because that sort of a forum allows him to reach more people.
"I love this forum because you have such a different mix of people from different walks and different businesses. It's something that if we didn't have this forum, I probably wouldn't be able to get out and meet everyone the way I do. I love it. I think the more people we can talk to, the better we know as a society that we can come together and fix our problems," Woolford said