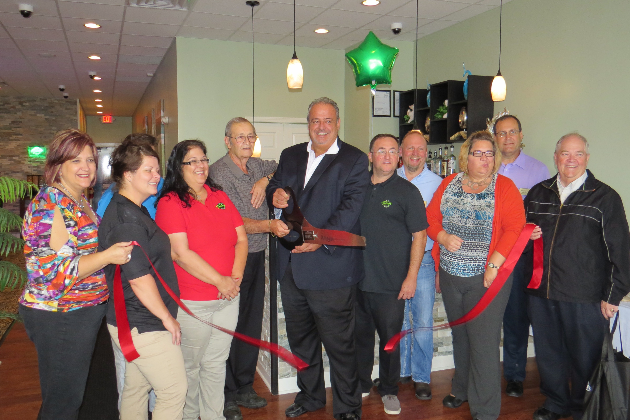 By Cynthia Grau/WJEZ News
The Pontiac Area Chamber of Commerce welcomed a new business to Pontiac with a ribbon cutting Thursday.
Tracy's Bistro offers gaming, but owner Tim Axarides says they also have much more.
"The ambience is just out of this world. I think we do a great job with our employees. We find great wines and different kinds of beers. This location does have liquor. We also do a great job of customer service. That's what we do. Our locations are comfortable. We have free WiFi, free snacks – that's who we are," Axarides said.
Tracy's Bistro is located at 1826 W. Reynolds Street in Pontiac.