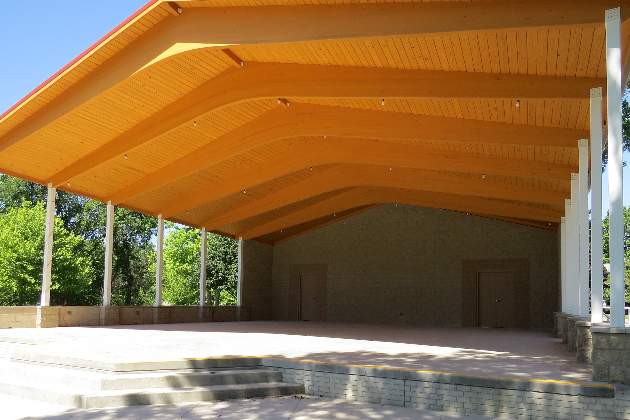 By Cynthia Grau/WJEZ News
The Pontiac Area Chamber of Commerce held a ribbon cutting at the Judy McGlasson Band Shell at Humiston Riverside Park Friday evening before the start of the Pontiac Municipal Band Concert.
Mindi Terrell, executive director of the Chamber, described the addition to the city of Pontiac.
"It's a wonderful new place. It's awesome to see the Municipal Band play here. I was also here to see the Vermillion Players performing "Life is a Highway." That was a lot of fun and there was a great crowd for that. I think this is going to be a great addition to the park," Terrell said.
The band shell is located on the west side of the park, located at 400 West Water Street in Pontiac.