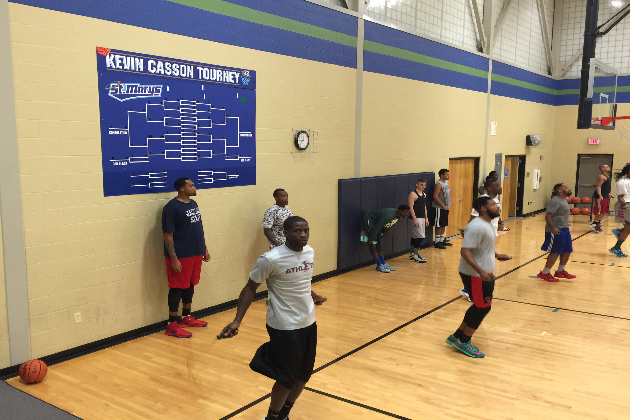 A former member of the Gateway Steam is in Pontiac made an appearance this week for the training camp for the Pontiac 66ers.
Darion "Jake" Anderson played for the Steam under Coach Durrell Robinson, who is now coaching the 66ers. Anderson recently signed with the Chicago Bulls. He is the 15th player from the Midwest Professional Basketball Association to sign a contract with a higher league.
Anderson played 21 games for the Steam, after playing for Northern Illinois and Iowa State during his collegiate career.